'I really enjoyed the video and was able to put your tips into action quickly'
Happy Brain Box Foundation Member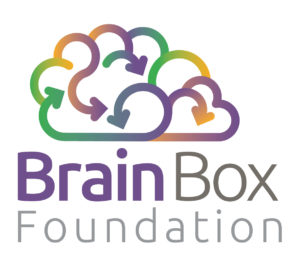 Welcome to Brain Box Foundation!
This is all about getting our Brains fit, because if we are OK, then everything else feels better, easier, more manageable, more achievable.
Many people want to work with me, but aren't quite ready to fully take the plunge for whatever reason.  However, they tell me they get a huge amount of value from attending my talks, or reading my monthly email and what they take away makes a huge impact on their lives, you can also sign up for my Monthly Inspiration Email by clicking the link below.
However, this isn't about me, this is about you.  What will you get from this?  You will get: ideas, support, motivation, to listen to stories and experiences which inspire change, along with opportunities to explore other perspectives.
How will it work?
Really simply, there will be a monthly 15-20 minute video once a month, covering all kinds of topics which either come up regularly in life and coaching or are topical for example this year we have been talking about social anxiety amongst other things, including: confidence, self-esteem, procrastination, public speaking, goals, focus and so on.  Each month is different and includes different scenarios and give hints and tips and ask powerful questions for you to go away and work on.
There is also a follow up accountability email two weeks later to check in with how you are getting on, what strategies you have put in place.
What is the investment from you?
Standard Brain Box Foundation package – you get all this for just £25.00 per month
Wanting more?  Great news, there are two more levels available to you:
Sparring:  This includes all of the above, but with a 10 minute power phone call once a month for just £50.00 per month
AKicker:  This includes all of the above, but with a 20 minute power phone call once a month for just £75.00 per month
If you are looking for even more, then check out my 121 coaching packages, for the full coaching experience, you will be amazed just how quickly you see the results!
How do you get involved?
You can simply click on the relevant plan above to sign up or simply drop me an email to start the process emma@emmaroache.com