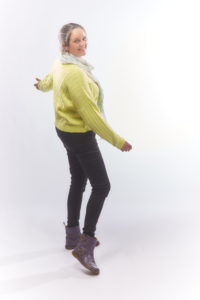 What to expect
Your coaching experience will be tailored to suit you and your specific needs. Supporting you personally and professionally to unlock your full potential and become the best version of yourself. Being client led you are always in control of the coaching sessions and we will be working together to get you from where you are now, to where you want to be, focusing on you and your goals.
Norfolk based working with clients worldwide, providing a coaching experience designed to suit you and your lifestyle wherever you may be! Check out the testimonials page to find out more about the coaching experience from people like you who have already embarked on their exciting journey to their new future. If you are unsure about how coaching will work for you please get in touch for an informal chat to find out more about how coaching can help you build the future you want.
Below are examples of areas people typically like to work on in our coaching sessions:
Low confidence or self-esteem
Lack of direction and motivation
No sense of self/lost identity
Self-acceptance/not feeling enough
The power of saying NO!
Personal, family or professional relationships
Overcoming bullying/trauma
Overcoming anxiety
Clarity on what is next – you have hopes, dreams and aspirations you want to achieve, but do not know where to start
Feeling a bit stuck and want to make a change
Where will the coaching take place?
Sessions are relaxed, client led and completely confidential, I work with people remotely which means location is not a barrier to accessing coaching, I also feel this is the best way to engage in coaching, to ensure you feel as comfortable as possible and get the most out of your sessions.
Telephone
Skype or Zoom – voice calls, video calls or chat – for those of you who find it easier to express yourself in writing
What is the commitment from you?
Firstly and most importantly following a successful introductory session, should be both decide to proceed, this is what we agree to:
To fully commit to the process and transformation possible
To commitment to clear open communication in a timely manor
Joint respect – commitment to attend all agreed sessions and the agreed time
Pay invoices on time – no one likes to chase or be chased
Investment from you
An initial introductory session which is a great way to explore and engage with coaching for the for the first time and to ensure I am the right coach for you is just £50.00
Typically an initial programme of 6 sessions will see real sustainable transformation, I also do longer programmes and executive packages get in touch for a bespoke package just for you:
6 x 40 minutes sessions £600.00
6 x 60 minutes sessions £900.00