I have recently published my second book, a children's book with a coaching theme, it is about my rescue cat Winston and how he felt different and at times didn't feel he fit in.  5 star rated on Amazon!
You can buy your copy direct from me, or via from Amazon.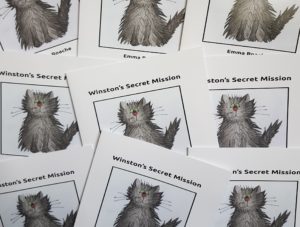 My first book, is an inspirational story of overcoming my fears and those of others, to follow my dream and travel the world and how it was the best year of my life!  You can purchase the book by contacting me at emma@emmaroache.com if you would like a signed copy, or you can use the following link, 5 star rated on Amazon!