I love writing and sharing stories and experiences to help or inspire others!
Travel and adventure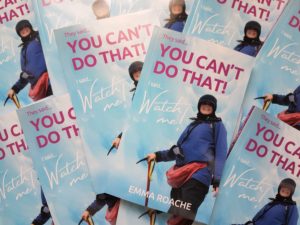 My first book, is an inspirational story of overcoming my fears and those of others, to follow my dream and travel the world and how it was the best year of my life!
You can purchase the book by contacting me at emma@emmaroache.com if you would like a signed copy, or you can click here.
Here are some of my 5 star reviews from Amazon.
'You Can't Do That' is like nothing else I've read. It's not science fiction or fantasy and it has absolutely nothing to do with software development or management. The style was easy and simple and very readable. This isn't a self help book, it's a travel diary. In most cases you have to read between the lines to see the personal issues which Emma is overcoming, they are in no way exaggerated or over played. Although I'm in no two minds about her dislike of spiders!' – Mr Paul J Grenyer.
'Fantastic book with a very inspiring story. Makes you realise that anything is possible' – James Ashdown
'I really enjoyed it,the author really stretched herself doing something so out of her comfort zone,and it resonated with me.A lovely story that really brought to life the places she visited and is a real encouragement to try something different yourself,even if your heart is in your mouth at the beginning.' – Dr John
Children's Books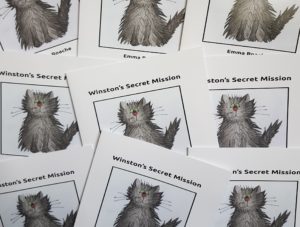 My second book, is a children's book with a coaching theme, it is about my rescue cat Winston and how he felt different and at times didn't feel he fit in.
You can buy a signed copy from me or buy direct from Amazon.
Here are a couple of my 5 star reviews from Amazon:
'A lightheard tale of cat who felt he didn't fit in, but finds happiness and friendship. My three year old has really enjoyed the story and illustrations, and asks for it repeatedly at bedtime!' – Miss H
'I bought this book for my granddaughter to help her during some turbulent family times. She loves it and reads it often. It has been a real help. She loves Winston!' – LisaJ