Many of us come to the conclusion that the way we are is set and any challenges we face are difficult because of this. A fixed mindset is normal and understandable but if left unchallenged can stop us doing the things in life that bring us enjoyment. We can all change and grow, regardless of our stage of life or circumstances. This isn't always an easy process but coaching is a great way to bring about these changes.
Challenging self-beliefs
John came to me after seeing how coaching had helped someone else. This sparked an interest in the coaching process and how it might help him to make some changes.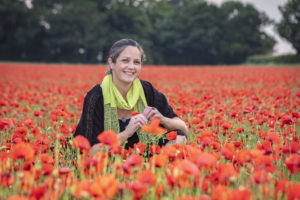 'I met Emma at a networking group and she made coaching sound really interesting. She'd helped someone else in the group who stood up and sung her praises. I heard how it had changed his life, made him more positive and thought that's what I need.
I was a bit old school: believing I am who I am, so it was a big thing for me to try coaching. I'd always been very pessimistic of things of that nature and believed I was born a certain way; it couldn't be helped. Being at a senior stage of life I thought I couldn't get help.
It was a new experience for me though I was happy to give it a go and see what might happen. After a couple of sessions I was pleasantly surprised and looking forward to the next time.
I must admit Emma's helped me no end. Through coaching I was surprised to find myself changing. My wife noticed the changes as well.'
The struggle between internal world and external world
Even the most successful and outwardly confident people can feel very different inside. By challenging self-beliefs and considering where we would like our lives to go, we can start making progress towards the life we deserve.
'I wanted to get more confident, be a bit more outgoing. I would be the type of person who would go into a room full of people and want to hide. I'd been running my own business for a long time but this is how I'd always felt. I just wanted to be more outgoing. 
Emma used different scenarios. She did the magical wheel of life to look at where I was and where I wanted to be, what I wanted to achieve. By identifying any shortfalls, we could see the aspects of my life we needed to work on.'
Fun yet challenging
Coaching shouldn't be a dull experience; in fact having fun is a key part of what we do during sessions. There is however, a certain degree of challenge that clients may not like at first but it brings about an awareness of where they are with certain areas of their lives.
'Emma is very pleasant during sessions. She smiles a lot and we laugh a lot so it's very uplifting. Emma puts you under pressure, but it doesn't feel that way, as it's a nice sort of pressure. She manages the session very well so you don't feel awkward. Emma knows when to pull back and when to push and is very quick to identify areas to work on.
Emma challenges me, which I don't like, but it's a good thing because I always feel lifted after sessions. We laugh all the way through because she makes it fun so the challenge is worth it.'
Confidence in all areas of life
We all have times when we struggle with confidence and that's perfectly normal. There is however lots that can be done through coaching to ensure every opportunity in life can be taken and enjoyed.
'I'm doing things now I wouldn't have normally done. I'm not the sort of person anymore who hides in social situations; I'll go and talk to people. I feel I've got something to say which is not how I felt before. I'd even in the past be wary about accepting invitations out. This afternoon I'm going to the races with business colleagues which I wouldn't have done before.
I'm more confident in myself: I talk more, challenge myself more and I'm more outgoing. Emma's given me the confidence to have more conversations. It's definitely helped my business, because I'm more assertive and confident which had had a knock on effect with my decision making.
 I have a lovely home life anyway, but Emma's made me feel like I'm a bigger part of my family. I have a better relationship with my son now. I've had improvements all around because she's given me that confidence and self-belief.
 Emma has also made me aware of what I've achieved; that self-assured need for me to say I've done well in my life and the confidence to boost myself up. I always come away from the sessions feeling much better.'
More from John…
'Emma has helped me in the areas I've needed most: identified them, worked on them and managed the sessions very well. I'll continue to see Emma once a month because she's very good at what she does.'
To find out how coaching can help you overcome the obstacles you face in your life get in touch. You can also book your free sample session, which could be a waste of 30 minutes of your time, or could just change your life!