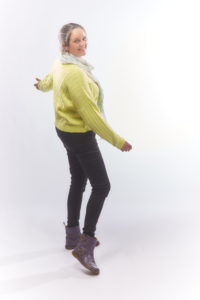 Occasionally in life something big happens, something life changing. Of course it's unsettling but when these huge changes come it's a good opportunity to re-evaluate our lives and explore what we can do to feel happier.
The right coach at the right time
David who runs a busy marketing business had massive readjustments to make when he separated from his wife two years ago. Having already built up a rapport with me, he felt I was the person to support him with coaching during this time.
'I was impressed with Emma as a person and what she was saying. It felt she was the right person to talk to when I needed a bit of help. I'd had coaching before which really helped but Emma offered a completely different perspective. She just got it every time we spoke.'
Turning negatives to positives
With big changes it can be challenging to get back to ourselves when feeling down. Coaching is a great way to identify negative thoughts and feelings, explore them and flip them into more positive ones. This new way of thinking can then be applied in between sessions to make even more progress.
'The main issues I had were low self-esteem, low confidence and trust issues. Emma would ask questions about my focus for that session. We then went through each point to find the negatives. Emma was able to bring out the positives. At the end of the session she'd give me homework to do. We'd have about six bullet points to focus on before the next session.'
 Connecting and opening up
What's really important during a session is connecting with my client and making them feel they can say anything in a safe space.
'There has to be that trust between coach and client and that was obvious with Emma from day one. I was surprised by how upfront Emma is and we were definitely on the same wavelength. I felt at ease because I felt free to say exactly what I thought. She wasn't offended by anything. It was very easy going and light-hearted.
 Emma could tell if I was feeling positive or negative. She could feel the vibes over the phone, even if I was smiling at a remark. She just seemed to have that sixth sense and knew what I was thinking. The way she coached the information out of me was good. I thought I was going to find it hard to divulge it but it was easy with Emma.'
Sessions can be conducted in person, on the phone or via Skype. Many clients however find Skype the best medium as it creates an added layer of comfort where they can open up more.
'With another coach it was face to face which was a little bit awkward. It was easier via Skype because you can express yourself better.'
Having fun and making progress
Once we've connected it's important for the sessions to be fun yet to keep on task. I want to make progress quickly so my client can start feeling better.
'Emma made the sessions enjoyable. I've enjoyed our chats about the football. Sometimes the sessions were difficult and quite emotional but I could see and feel how much progress I was making month on month over the six months. Emma could feel it too.
Coaching is far more easy going than you might imagine. It's not as hard as I thought. It's very informal with Emma. I gained so much knowledge about what was going on within that 45 minutes to an hour that we spent each time. Now I'm continuing bimonthly to keep me on track.'
Changing your life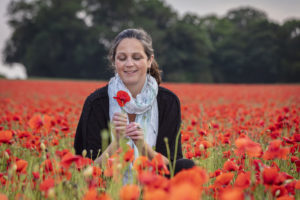 Coaching is not a quick fix though positive effects can be felt straight away. The big results however happen over time having a knock on effect on everything. It's often life-changing.
'Coaching has made me lose the insecurities I had and made me more confident. It's made me become a stronger person where my ex-wife and children are concerned. I was finding it hard to say no to them before and saying yes to please them. Emma made me realise my time is valuable and sometimes you have to say no and it's ok to say no. My children would respect me more for it.
I've become stronger within the business. I now stand up to customers and suppliers to fight my corner. Again because I've realised my time is valuable.
I always was positive I think: the glass half full not half empty. Over the past two years I've lost a little bit of that. Emma has made me see the positives in everything again. She's made me see whatever I go through no matter how negative there's always a positive that can come from it. It's made me deal with things in a more confident and positive frame of mind.'
More from David…
'I can't believe within 6 months Emma's made such a difference. I expected this to take a lot longer but I could feel the progress month on month. Every time we revisited the points from the previous session we could both see and feel how much I'd moved along. How much stronger I'd become and how much more confident I was. It just had a snowball effect. As my confidence grew my insecurities started to subside. Also it coincided with me starting a new relationship. My six months of coaching had a completely positive effect on my life.'
If something big has happened in your life and you'd like some support through this time contact Emma on 07956 679967 to have a no obligation chat, or book your special rate introductory session here.