Something life changing happened to you?
Occasionally in life something big happens, something life changing. Of course it's unsettling but when these huge changes come it's a good opportunity to re-evaluate our lives and explore what we can do to feel happier.
The right coach at the right time
David who runs a busy marketing business had massive readjustments to make when he separated from his wife two years ago. Having already built up a rapport with me, he felt I was the person to support him with coaching during this time.
'I was impressed with Emma as a person and what she was saying. It felt she was the right person to talk to when I needed a bit of help. I'd had coaching before which really helped but Emma offered a completely different perspective. She just got it every time we spoke.'
To read more about Davids Story click here.
Feeling Sceptical about coaching and what it can do for you?
Let me introduce you to Julie Hunt of Face to Face Finance, in Norwich.  Sometimes even the little things in life can make us feel triggered and overwhelmed.  However, how we react to situations is something we can control.  The coaching process is a great way to understand why we feel the way we do and work towards reacting to life's challenges in a more positive way.
Feeling frustrated
Although generally happy, Julie had lived through a traumatic experience and was feeling frustrated with the stresses and strains of everyday life.  When she first came to me she was looking for support with managing those feelings.
'I've had my own company for 15 years and I have 15 staff.  I'm married and we have chickens.  I don't have a bad life, I have a great life!  I was however, struggling with the small things.  I was getting frustrated but rather than deal with it I'd get really angry. Things would really get on top of me and it would eat me up inside.
Click here to read more about Julie's experience.
Feeling like you have low confidence and self-esteem?
Let me introduce you to a lovely lady called Lisa, a Beauty Therapist, who despite running her own successful business didn't feel as confident on the inside as she was showing on the outside…
Accepting yourself and putting boundaries in place
'Emma is a Godsend. She's helped me do a lot of work on my perspective, boundaries and self-worth, making me realise I'm good enough and deserve to be treated as such. She's helped me delve around into the dark bits and made me laugh and cry along the way.
She helps you find your way back to you and holds your hand while you do it. I think this is what everybody needs. If I get myself in a state I Imagine, what would Emma say. This really impacts on my thinking. She does exactly what she sets out too and I love her and hate her in equal measure.'
Click here to read more from Lisa…
You don't need to have a problem to have a coach as the lovely Louise will tell you in here story!  
Life can move fast when we're getting on with daily tasks, working and looking after loved ones.  It's easy to lose sight of our own needs and the things that make us feel happy and fulfilled.
Bringing about an awareness
When Louise first decided to try coaching, like many people she didn't feel there was a particular problem.
'Emma's strapline called to me: 'It could be a waste of your time or it could change your life'.  I knew she was a nice person to talk to and I felt comfortable though I didn't think I had any particular issues. I have a good background: happily married, a son, a nice house and no financial worries.  It's not like I have a really big story to tell.
People don't have to have a major issue for coaching or for something terrible to happen.  It's just living.  We all could do with coaching from time to time.
 In hindsight I'd reached a certain time in my life where I was thinking, who am I now?  It was essentially finding myself after a life time of change.  That's what we do, we change constantly all of the time.'
If you want to read more about Louise's story click here.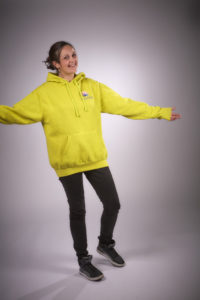 Often people ask me what will they gain or how will they benefit from coaching, below are some client stories where you can read about real experiences, from real people I have worked with and find out about the benefits they have found from working with an experienced, trained and certified coach.
I would love you to meet George and learn a little about his experience:
George had reached a point in his life where he was questioning his career progression. Most of us spend at least a quarter of our time at work so when issues arise in this area of our lives, it can affect our general well-being greatly, often more than we realise. Coaching is a great way to bring about the clarity needed for changes in this area to create a positive shift forwards at work and a transformational impact in all areas of your life.
Before coaching
George met me at a networking event while promoting his business. After a quick chat, he became interested in my services.
'I was aware of a few coaches but I found Emma more approachable and felt comfortable with her. I knew she would be discreet and felt I could work with her in confidence.'
Click here to read more about George's experience.
I would love you to meet Ben, who has taken over the family business!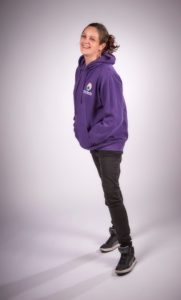 Being productive at work is something we all find challenging from time to time. Sometimes to-do lists can seem endless and it's easy to reach the point of overwhelm. Ben started working with me to find ways of not just getting more done, but completing the tasks he wanted to do.
Before coaching
Ben first heard about the benefits of coaching when I spoke publicly at networking meetings. He'd known me for a while and after hearing me speak decided to try a taster session. Many people have reservations about the coaching process and Ben felt this way at first but was prepared to give it a go.
'I was quite sceptical about coaching as I never really thought it would work for me but Emma was offering a free session just to try so I thought I'd have a go. It was hard to know what to expect having never done it before and I get the impression it works differently for everyone. Emma said to keep an open mind about it and see it at first as just a conversation.'
Click here to read more about Ben's experience.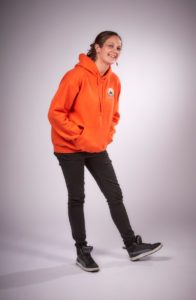 Now meet Mark,  a small business owner, read on to learn more about the impact coaching had for him:
Having reached a point in his life where he felt stuck, Mark wanted to identify the barriers so he could find himself again and move forwards with his life.
We all go through periods of feeling a lack in direction. This is normal and natural but frustrating when it happens.  The coaching process helps identify obstacles so action can be taken to create a more purposeful life.
Before coaching
After bumping into me at a local networking event, Mark felt he was at a stage where coaching might help him with how he was feeling.
'I'd come to a stage where I felt I was going nowhere.  I didn't have a great deal of direction either in my personal life or business.  I just needed to get my confidence back, I call it my mojo.  I just needed to find that again.'
Click here to read more about Mark's journey.
What were the benefits for local business man John and challenging self-beliefs?: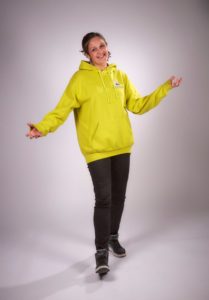 Many of us come to the conclusion that the way we are is set and any challenges we face are difficult because of this.
A fixed mindset is normal and understandable but if left unchallenged can stop us doing the things in life that bring us enjoyment. We can all change and grow, regardless of our stage of life or circumstances. This isn't always an easy process but coaching is a great way to bring about these changes.
Challenging self-beliefs
John came to me after seeing how coaching had helped someone else. This sparked an interest in the coaching process and how it might help him to make some changes.
Click here to read more about John's journey…
I'd love to find out more about you.