"Our team is more resilient and composed; they're calmer and find it easier to cope with things. Emma's made a significant difference to people's lives."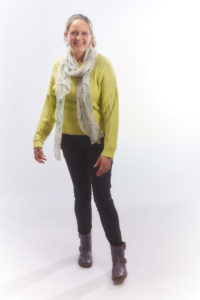 Phil, Managing Director of a consultancy firm of 40 employees, knew that some of his team were struggling post-pandemic. Coupled with worries about finances, news of an impending war in Ukraine and general worldwide instability, some of his team were experiencing high levels of anxiety.
Having worked with Emma in a previous organisation, Phil felt that she could help his team with coping strategies and for managing anxiety more effectively. Organising some group sessions around anxiety management, they were available to all employees across the business.
The sessions were a relatively even split of genders and a mix of roles and different levels of seniority. Not only were they well attended, but lots of the team said they were really helpful and the support helped 'ground' themselves.
"We started off with groups of 14-15 people, but we found the sessions weren't quite long enough… people started to open up about 10 minutes before the end of the session. We also had people who reached out for more 1-2-1 support, so we adopted a different format with smaller groups.'
Working in smaller 'pods,' Emma was able to focus on building resilience and giving the team strategies for managing their day.
'Literally, from the very first session, I could see it was right for the team… Emma was just the right fit for what we needed.'
Whilst Phil thinks that a lot of the anxiety that people were struggling with stemmed from the isolation and strange times of the Covid pandemic, some of this anxiety may have been inherent in a few people and was exacerbated by the pandemic. The anxiety might not have been identified and managed before Covid, but post-pandemic there was a greater willingness to talk about mental health and for people to reach out for support.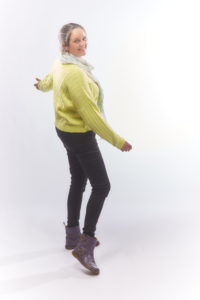 Phil wanted the business to support the team, let them know they were cared for and provide some comfort. With some organisational changes coming within the business, he also knew that there was a need for greater resilience and better coping techniques across the team.
Since introducing the Mental Fitness sessions 18 months ago, Phil says he's noticed extra resilience in his team members. He says that people who previously needed quite a lot of support now operate more independently.
'They're calmer, they're coping better, they're more confident. Emma's made a real difference to people's lives. People have said that to me. Not just their work life, but their well-being too, it's made a really significant difference.'
Phil says that Emma is not a coach who just walks in and says she's going to solve all the problems. What she does is gives her clients the techniques to solve the problems and gives support while they're working through their problem towards the solution.
This has been paying dividends in the business with less conflict and team members able to better manage higher pressure situations with reduced anxiety and better communication.
'The team is more balanced. They understand how to filter things and manage things better – workload to line management to personal conflicts – they're much more in control. It's great for the individual, which is why we started it, but it's also great for the business to have our team operating at a better level.'
'I just want to say thank you to Emma. She's made a real difference to people's lives and that, in turn, has made a real difference to our business. And that's invaluable.'
If you'd like to have a chat with Emma to see how she can help your team, either drop her an email, give her a call or book in for a free discovery call.