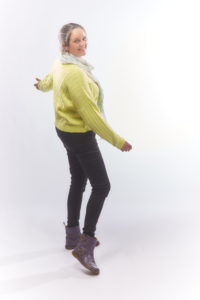 Coaching during adolescence: Megan's journey
Each stage of life has its challenges though most of us clearly remember the difficulties we faced as a teenager.  The events during this time affect us on such a deep level that it's important to get the right support in navigating through those years into adulthood.
It's frustrating for parents to see their child struggle and often there's only so much they can do to help.  Coaching is a great way to empower and motivate a teenager to make positive changes through the help and support of an experienced third party.
Mum
'I was in a situation with my daughter where I really felt like she could do with some coaching.  I thought of Emma purely because of the way she is and I felt she could really get down to Megan's level to understand her fears and the problems she was facing at the time.
Emma has such a young outlook on life.  She looks young as well which helps.  Also with her own background, experiences and what she's been through in the past, I felt the challenges she's personally faced would enable her to help Megan.  I thought Emma would be a really good fit with her and Megan might relate to her story. I was right because it worked out exceptionally well in the end.
Megan was in her last year of school. She was doing fine with her studies: getting on well with the teachers and was in top set for everything so a very capable young lady.  However, at break times and lunchtimes she was having bullying issues with a set of girls in the year below.  If pushed too far she'd snap.  They knew this so they'd push her.  Megan would shout, scream, storm off and say she couldn't deal with it anymore.  This wasn't ideal in a school environment and it would get her into trouble.  It was frustrating because she wasn't the instigator and the others got away with it.
This went on for months there and with Facebook and Instagram bullying too.  It got to the stage where while in the dinner queue, she'd get accused of kicking one of them when she hadn't. She'd then lose it because a teacher would start questioning her about it.  I'd tried endless things with the school to support Megan without success.  I got to the point of needing to put something in place myself to help with her needs.  It was affecting her studies and she had her GCSEs coming up.  The school said it couldn't carry on and I agreed totally so we took the decision to take Megan out of school.
The school agreed she could work her timetable from home.  Emma was already helping Megan with anxiety, frustration and anger management.  When she left school I felt Megan also needed some support with working off her own initiative at home.
She knew why we'd taken the decision but Megan wanted to be at school.  She loves school, loves learning so to pull her out was a really hard decision.  At first she would lay on her bed crying because she wanted to be at school. She really needed an outside person to talk to.'
A safe space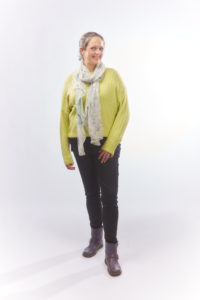 'I had a conversation with Emma on the onset about what I thought Megan's fears and anxieties were and any problems I could see.
Emma explained that the sessions needed to remain confidential so she could build up trust with her.  Megan needed to know Emma wasn't going to report back everything she said.  I respected that.  A big part of getting Emma involved was so she had an outsider to whom she could safely say everything she wanted to.
I don't have a lot of contact with Emma but she checks in with me now and then to see how I think it's going, how Megan is at home, how she's getting on and if we should continue with it as we are.  It's more about the relationship between Emma and Megan than the relationship between me, Megan and Emma.'
Goals into action
'Whenever Megan comes off the phone with Emma she always has a challenge to do.  For example, Megan's never been very confident with going in shops and asking for something or speaking to other people.  One of her challenges was to go into a shop, to pay for something and start a conversation with the cashier.  She came and told me about it straight away and asked if I wanted something from the Coop as she wanted to get it done while it was in her head.
This entire process has helped her go for three job interviews. Had I said to Megan 9 months ago she'd be going in and asking if there's any work, applying for jobs, going for interviews, she couldn't have thought of anything worse and it wouldn't have happened.  Now she's applied for an apprenticeship and got through the first stage so she must have conducted herself very well.  She got right through to the aptitude test but didn't quite it though it was a really positive experience for her.'
Positive change
'I get quite emotional thinking about it because you wouldn't believe the change in her.  She's calmed down and is a much more confident young lady.  She feels like she can conquer the world a bit more now and is really positive.
Megan in the past was always the one to make everyone laugh. She's always been a bit of a joker.   During the really tough times she had that knocked out of her but she's got that back now.
Recently Megan came to a networking meeting with me.  She stood up and presented herself to the group for 40 seconds.  Being one of the last ones to speak, she got herself a bit het up but when it got to her turn, she stood up and spoke.  That wouldn't have happened before the coaching. I was really proud of her because there were 30 people in the room.  It was a really big achievement for her and its proof she's going from strength to strength.'
Relating to their situation
'Emma gets down to their level. She understands what teenagers go through because she's had challenges herself in life so can relate to them.  By telling them stories about what can happen, it shows them what they're going through isn't as bad as it seems at the time.
What's really encouraging is that Emma gives them an outsider to listen to but not just an adult but someone who's getting down to their level and understanding their issues.  They're not just viewed as a teenager but a person who's going through a tough time.' 
Keeping contact
'Megan continues to work with Emma.  Although she's doing really well, she's doing her GCSEs so it's a very stressful time. I've kept Emma on board, as backup support so if there's a problem she knows it's only a week until she'll talk to her again.  After certain exams she's messaged Emma to let her know how she's got on so they've had contact throughout the time.  When Megan completes a challenge she'll message Emma to say she's achieved it and Emma will text back so it's not just the sessions, there's interactions in the meantime.
As we know this doesn't come for free but it's more about the investment in Megan.  Getting her to a better place is worth every penny.  I would thoroughly recommend Emma, in fact I recommended her this morning to someone who has a teenager experiencing a similar situation.'
Megan
'I think it's going really well with Emma.  I've achieved loads of things I didn't think I was able to do.  I've wanted to take my bike on the train for about two years now.  Emma coached me on how to finally do that. She's also talked me through my exams: time management and that sort of thing.  There's also been times where she's told me how to deal with going into school again. She told me to just walk in, not to stress and go in a bit earlier.  Overall I think she's really helped me in loads of different ways.
I've enjoyed the fact that I can just open up.  She's there to talk to about anything.  We talk about the craziest of stuff.  It's that sort of thing that makes the sessions enjoyable and we have a lot of fun together.
I did mock exams last year and I got really worked up about how they were going to go and what the outcome might be.  Doing the real exams is nothing like that so that's great.
I feel a lot calmer.  People notice and make comments when they see how happy I am, that I'm different now and they're really proud of me.  What's coming from other people is all really positive.
I would recommend Emma 100%.  I'd say it's amazing and its helped me so much.  It's definitely worth it for all the support you get.'
Final words from Mum…
'Megan just sat most of her GCSEs.  She's just a different more confident person.  She's coming out of exams saying: 'Yep passed that one! Yep passed that one!'.  She's on an absolute roll at the moment.  Emma has played a massive part in the changes without a shadow of a doubt.'
Book a free discovery call with me to see if I am the right coach for your teenager.