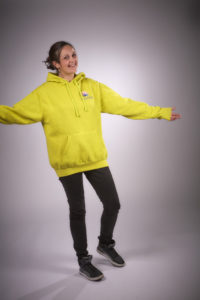 When I talk to groups about my journey and what brought me to where I am now, a word that often comes up is INSPIRATIONAL!  As a coach that is music to my ears, knowing that someone feels inspired to take that all important next step to living a life they have always wanted to live is the very reason I do what I do.
People find my story really moves them and gives them permission and inspiration to dream big and know that if they want to they can achieve anything!
If you want to know more about booking me to come and speak to your group or at your event, then please do get in touch.
Speaking at The Business Woman's Network.

"Thank you for coming and being one of the most inspirational speakers we have ever had."
Speaking to over 30 business owners about the power of choice and how you can turn adversity into a positive.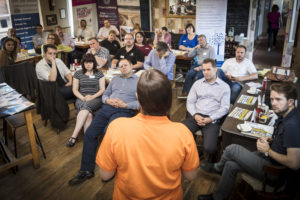 Thank you Chris at GGS for the amazing photo!  This is some of the feedback I received after this talk:
"I've never met anyone more passionate about empowering others than Emma. Saw her present to a group of 30 business individuals yesterday, the topic, her life so far in getting where she has today. Emma has suffered such adversity that would have made many others crumble and fall, but not Emma. She would have every right to be bitter and twisted at what life has thrown at her, but instead, she uses the adversity to make her stronger. It's this drive and determination that Emma imparts to her clients in her coaching and mentoring role. Top girl!!"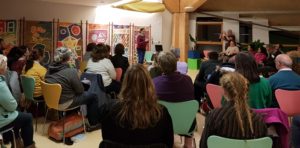 Speaking at the Big Lunch Extras Community Camp at The Eden Project.  On behalf of my Social Enterprise Embrace PFC CIC, this is something I founded using all my skills and experience to support marginalised in East Anglia.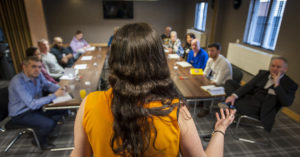 Speaking to a room full of business owners about choice and overcoming adversity.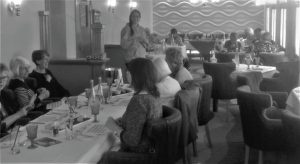 Recently speaking at a Ladies Lunch event, speaking about Deaf Awareness and teaching some simple signs.