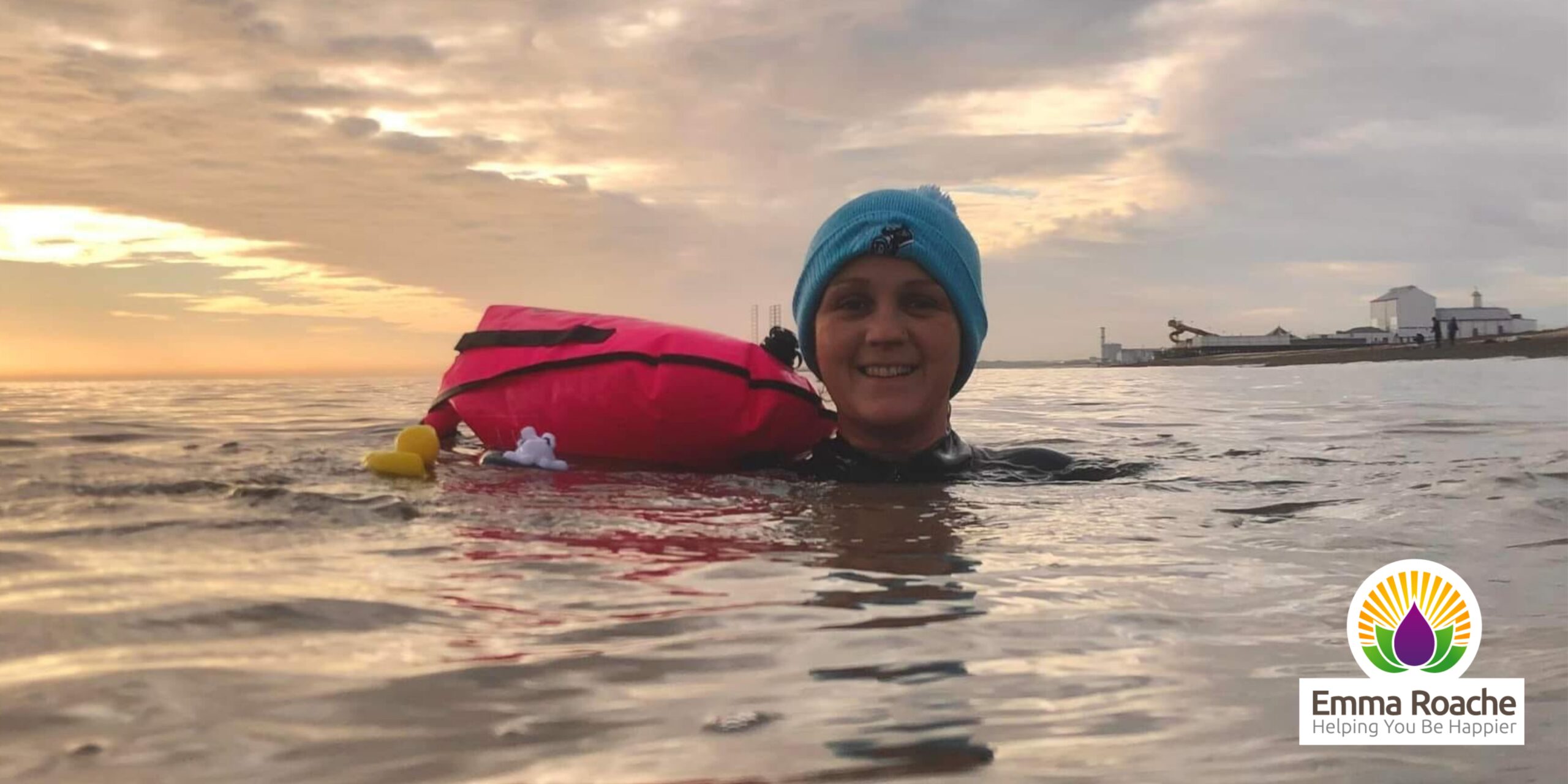 Sometimes we know we want life to be a bit different from how it is, but we don't know how to create that.  I have clients come to me with this kind of thing all the time, for them life is pretty good, but they are looking for a little bit more, or to tweak a few things and aren't quite sure where to start, this may sound familiar as I think we all feel this way sometimes.  The good news is this is something I'm able to help them with.
One thing I like to do around the end/start of a year, is look back and review the past year or so (but you can do this whenever you like, there is no set time).  It is something many of us don't often do, but is such a powerful tool, by looking back and learning from the previous year, it gives us an opportunity to move forwards with purpose, so we can grow and become who we really want to be.
I like to celebrate the successes because we all need to recognise our achievements!
But also review, without judgement, the things that did quite go as planned or expected, the things which didn't quite work out, the things which didn't get done, or the things that just went totally wrong (it happens).  This can be an uncomfortable exercise of course, but if we do it honestly without judgement, we can use this opportunity to learn some valuable information, where we can see where we would like things to be different and make changes accordingly, whatever they may be.
We can also learn a lot about ourselves and work out the things, beliefs, and behaviours we want to bring forward with us, and those which we would rather leave in the past.
Again, this process takes complete honesty without judgement, giving us a wonderful opportunity for growth, to set goals accordingly and take action.
I will use me as an example and share some of my reflections with you, because I, as you know, like to be authentic and demonstrate that I practice what I teach and that, just like you I am human too, that I too have experienced challenges and I know the power and strength which can come from being vulnerable.  I have got to where I am today, and I am able to help the people I coach to be happier and achieve their goals so effectively, because I do the work too and because I am real, I can easily connect with my clients, supporting them to open up and get the most out of sessions, because they know I am not coming from a place of ego or judgement, I create that safe space.
I will start with a few things I am proud of and celebrated from 2021:
I am proud of my resilience, getting through the past two years where my dreams were shattered due to Covid (you can read about them here), which also meant I ended up homeless for a time, because my house was rented out as I was about to leave the country. Being homeless again was one of my biggest fears after being homeless at 16!
I am now back in my house and have been repairing the damage by the tenants slowly throughout the year, mostly by myself, almost there now!
Managing to coach and support my amazing clients to be happier through-out this time and attract new clients along the way. I truly love what I do and seeing the difference the work I do makes to my clients means the world to me and it really makes my heart sing, it is my purpose in life.
Undertaking further training as part of my continued professional development, which means I have some cool new things to bring you all in 2022.
Having the most successful year yet for my social enterprise Embrace PFC CIC, which I run alongside my private practice.
Starting up wild swimming throughout the year in the glorious North Sea, which I am still loving, and it is January (I never thought I would be saying that, I thought I was a fair weather sea swimmer!).
Going on several camping trips (after not getting away at all in 2020), including a 3 week solo camping trip to Cornwall, Devon and Dorset in September, I can't do the travel I wanted, so I am doing it in a different way right here in the UK!
My new Miracle Morning routine, I can't believe I am now a morning person after being a night owl for so long, currently on day 182 as I write this.
Finally becoming a Seal Warden with Friends of Horsey Seals, something I have wanted to do for a long time
And many more things…
Now for a few things I am deciding to leave behind, the things, people and behaviours which are no longer serving me or bring joy to my life:
Unbalanced relationships, it is a common thing with people who have experienced childhood/family trauma, we can tolerate people in all areas of our lives who don't quite treat us fairly, who overpower us or who take too much from us and take us for granted.
Emotional eating – I said we need to be honest and like many of us I can be guilty of this too… but no more!
Procrastination, like many of us I can sometimes procrastinate, but it is counter productive and doesn't serve us.
One thing which I've not really spoken about is alcohol, I have been thinking about it for several years, and in October I made a conscious choice to stop drinking as it no longer fits in with my lifestyle, beliefs, spiritual and wellbeing practice and early mornings. To be honest, I've never looked back, I still have stuff with alcohol in occasionally, like a tiramisu etc, but I choose not to drink, and I enjoy the freedom that brings, plus no hangovers…  I feel great!
Finally, some of the things I will bring forward and build on in 2022:
The joy I get from my work, building on that to spread my message more, meaning I can help even more people to be happier, I have a few new things coming this year as my mission is to reach as many people as I can.
I will be bringing the people & things I love that enrich my life into 2022, the real, honest connections which I value so much, I have many wonderful people in my life who I am grateful for.
Time blocking, planning and structure, something I really enjoyed building into my business properly last year which adds so much.
My new passion for round year open water swimming, may have mentioned it a few hundred times
My Miracle Morning Routine
Commitment to being healthier
What would your review look like?  What are you celebrating?  What would you like to leave behind?  What are you wanting to add to your life to enhance it?
Real sustainable change is possible with the right help, support, and accountability.  I believe you can do this, and my wish is for everyone to be happier, whatever that looks like.  As always, I am here to help, if you are feeling unsure, you can book in a free 10 minute discovery call to chat things through, or you could take the plunge with a discounted 30 minute introductory session.
Until next time,
Keep smiling!
Emma