So, you're interested in coaching and want to know if I'm the right coach for you.   Here is a little bit more about me, my experiences and not only why I do what I do, but why I might be the right coach for you.
My experiences gave me the key coaching skills to help you succeed…
I talk a lot about overcoming adversity and I do this from my own experience.  I had really challenging upbringing, I grew up in a challenging family environment and when I was 16 I found myself homeless with no support system through no fault of my own.  This was a horrible and unfortunate situation to find myself in, but it taught me a things I couldn't learn elsewhere.  Life threw many other challenges at me too, having a major car accident at the age of 21, tricky relationships with siblings who I didn't grow up with who then passed away too young, surviving an abusive relationship and so much more in between.
What I realised early on in life, is that I couldn't always choose what happened to me, but I could choose how I responded.  By approaching life from this perspective, I developed the resilience I now foster in other people.  I also developed a great sense of empathy for others going through tough times, something which you can only learn from overcoming tough challenges yourself, you can't be taught that depth of true understanding.
Having felt vulnerable many times myself in life, I know the importance of creating a safe place during coaching.  Helping my clients to feel safe to really open up and fully be themselves, exploring thoughts, feelings, ideas and goals which they may never have said out loud before is really is so important to me.  I also know the value in making addressing the tough stuff easier, this may take many forms, from holding the space so we can really feel that emotion, to bringing in a little humour to bring the lightness and lift the energy, whatever my clients need to feel safe to explore their more intense feelings.  Either way we will really get to the heart of the matter, probably much quicker than you thought possible.
I've met many people from all walks of life and also experienced a lot myself, both good and bad, my clients love this, they feel I am non-judgemental and nothing surprises me.  During sessions I value, support, accept and celebrate you for who you are and where you are in life.  I'm open-minded and everything you say during sessions is valid and most importantly confidential.
Through commitment and determination, I've created a life I love.  I can't solve your problems, but I can empower you to gain a different perspective and transform your life.
I'm passionate about coaching…
During over 10 years of coaching I've unlocked the potential in others by giving them permission to truly be themselves and lead a better life.
I've felt disheartened in my own life, lost even.  For ten years, I worked in financial services and found the corporate world wasn't for me, I then became an outreach worker in 2007 for a while which is where the coaching story began, before jetting off to travel the world for a year.  Upon my return, I work in corporate again for a time,moving on to working with a young lady with a brain injury, then high risk offenders, but after starting my training in 2009, I knew coaching was my love and this was what I wanted to return to! Discovering my calling changed everything.  I wanted to help people overcome adversity like I had, to become more confident, to find happiness and live life more fully!
I completed my training with The Coaches Training Institute, now Co-Active and gained certification with the ICF helped to demonstrate my commitment to coaching.  I love the flexibility of coaching; shaping sessions to suit individual client's needs.  Overall I make it fun, rewarding and supportive with enough challenge to promote change.  My practice is ethical and I'm committed to strict confidentiality and anonymity.
My aim is to help you gain clarity by the end of sessions, gain back control, feel different about life and happier, whatever that means to you.  I'm lucky to work in a field I love and am passionate about the process.  What are you passionate about?  What does your ideal life look like?  I'm committed to helping you get there.
I believe in and love the power of coaching so much, because I've been through the process myself, but I also see the transformation in my clients all the time, some of which like me had tried different things in the past, but they just didn't work, coaching really does, it changes your mindset and it is real sustainable change.  It really does change people's lives.
I work with people of all ages, from all walks of life…
I've worked with people with CEO's, principals of colleges, business owners and their staff, teenagers, people with disabilities, brain injuries, high risk offenders and most people in between.  There is no judgement as the situation is unique to the individual.
Whether you're a business owner who needs a confidence boost or a busy parent balancing childcare and your career, I can help you get things back on track.
Childhood and the teenage years can be a difficult time.  I work with young people and their parents to navigate it in the best possible way.
Recently I've enjoyed working with businesses and organisations to help individual members of staff to develop resilience and empower them to be the best they can at work to achieve shared goals.
Whoever you are, a commitment to coaching will restore balance and help you transform your life, even during the toughest of times.
I'm committed to personal growth and I can help you grow too…
The decisions I've made have led me to an amazing life I love as a qualified and experienced coach.  Even though I'm loving every minute, I continue to grow and seek out new experiences and goals to achieve.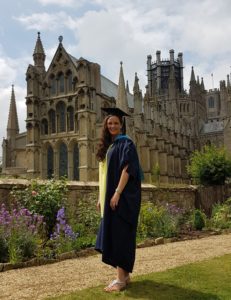 I've been fortunate enough to travel the world for a year, and many times since, gaining valuable life experience and learning about different people and cultures.  While working full time I got my degree and became a fellow of the school for social entrepreneurs and have fulfilled my dream of being a writer by publishing a book about my travels and what is possible when you dare to dream, along with three children's books.  I also founded my own social enterprise, Embrace PFC CIC, so I could honour my commitment to working with people in the community who can't afford the life-changing support I can offer.  Sustainable social change is part of the legacy I want to leave behind.
Don't get me wrong, life can still be tough, but I now have a toolkit to help deal with the challenges when they come and recover from challenges more quickly, I am sharing this because being authentic is important to me.  By working with me you too can recover more quickly from challenges which you face too.
I'm constantly developing my identity and skill set as a coach.  Over the past ten years I've worked hard on my practice to be as professional, skilled and authentic as possible.
Hopefully you can see that the successes in my life are not down to luck but enthusiasm, passion, motivation and turning adversity into something positive.  I've chosen how I want my life to be and so can you.  It's been a lot of hard work, but I don't regret it for one minute.  I can't wait to work with you on making your dream life a reality.  If this has resonated with you, pleas do book in a free 10 minute discovery call or take the plunge with a 30 minute introductory session  Also feel free to drop me an email too [email protected]
Until next time!
Emma